It used to be called Locanda del Sole and everything, really everything, began with Alda and Altero in the post-war period, one in the kitchen, the other running the bar. Nada Ferrari was born into the profssion in Roccatederighi with a passion for cooking.  The location has remained the same since its establishment, on one side the road, on the other the countryside. Then came Rodolfo (Foffo), Nada's husband, but the roles did not change. And their only son, Fabrizio with his wife Laura.
WE'RE
LIKE
THIS
From generation to generation, this is the family.
The ability to preserve and improve memory. At Nada's they no longer make the "maccheroni attortellati" fresh pasta invented by grandmother Alda, but the pasta is still rolled out with a rolling pin and kneaded by hand, the vegetables are fresh, the sauces thick, and the meat chosen from the best butchers. The quality of the ingredients has grown without undermining the rules of an ancient cuisine, marked by time, scents and flavours.
We have fun in the kitchen. People, the joy of cooking for them, the pleasure of making their day a happy one, and the knowledge that it is an act of affection to ask "Have you eaten?" and then fulfil that need. These are the two secrets of a good restaurant, of our trattoria.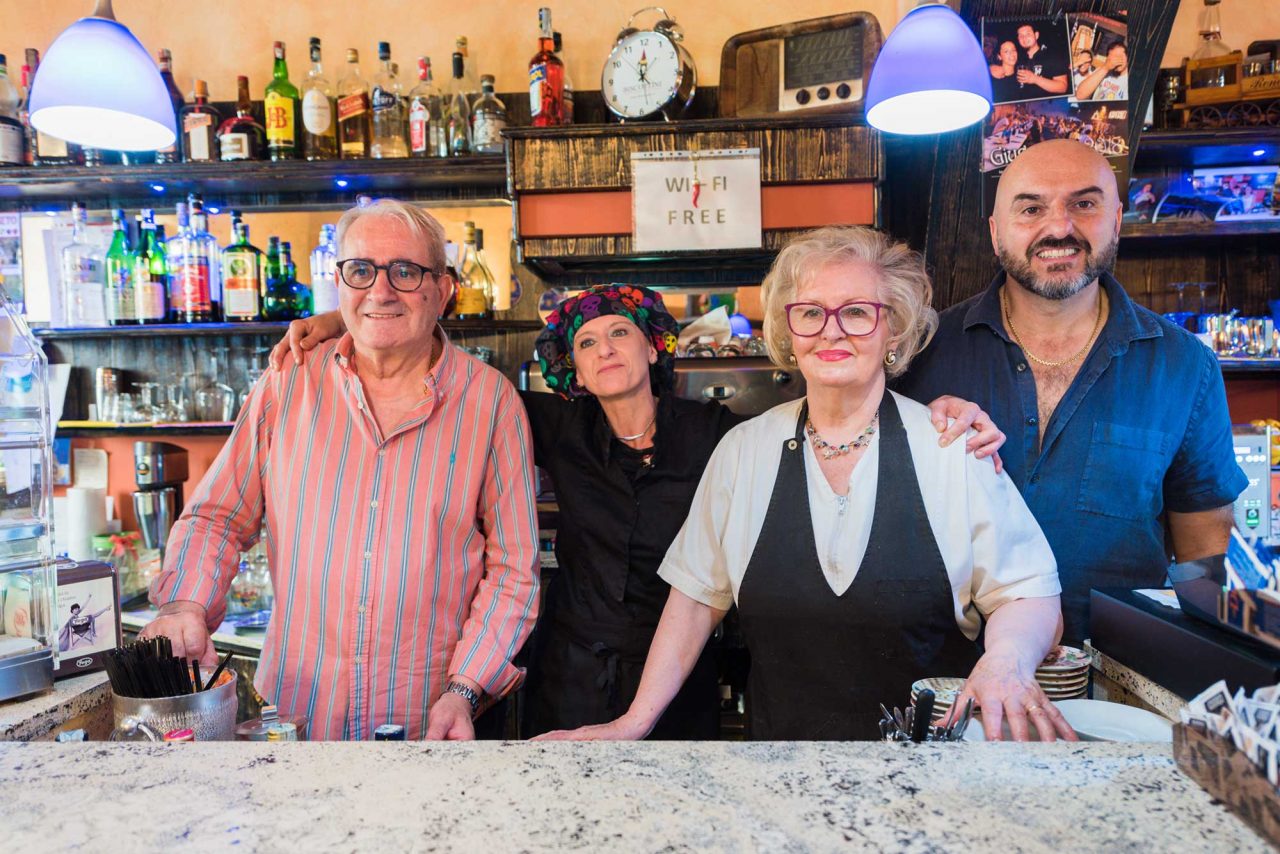 THE ROOMS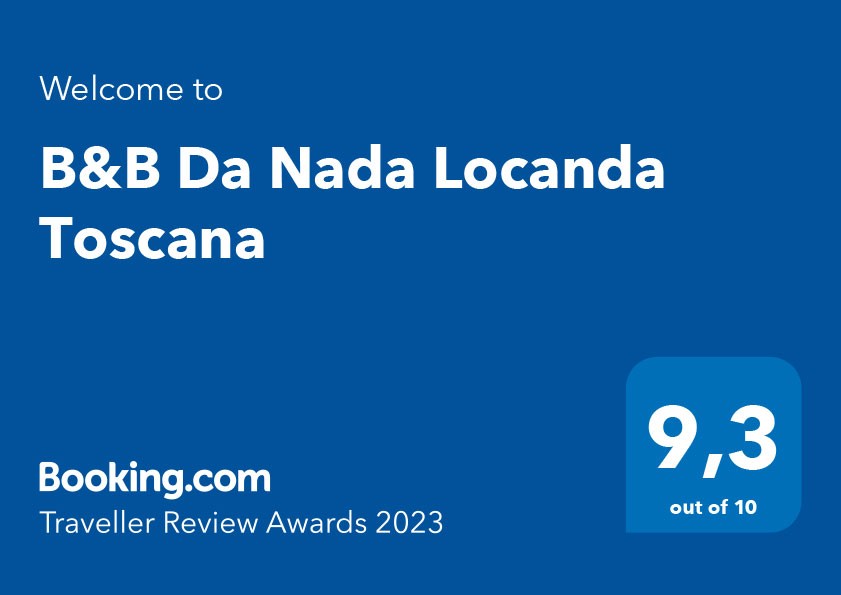 The rooms are not very large because they are situated in an old house. Three "refuges" for those who wishe to enjoy the silence of a village made of ancient sounds, allowing the Tuscan landscape to unfold before their eyes, immersed in natural scents.
Two rooms overlook the countryside: the fire red one with a double bed and a single bed, the blue one with a large double bed. Guarding the entrance to the Inn is the brown room with its single bed. All rooms have en-suite bathrooms.
Check availability